Thank you for taking action for
Peace!
Liberation!
Justice!
Community!
Equality!
We had a goal of raising $40,000 by the end of 2021, but you helped us raise $72,000.
Thank you for taking action for
Peace!
Liberation!
Justice!
Community!
Equality!
We had a goal of raising $40,000 by the end of 2021, but you helped us raise $72,000.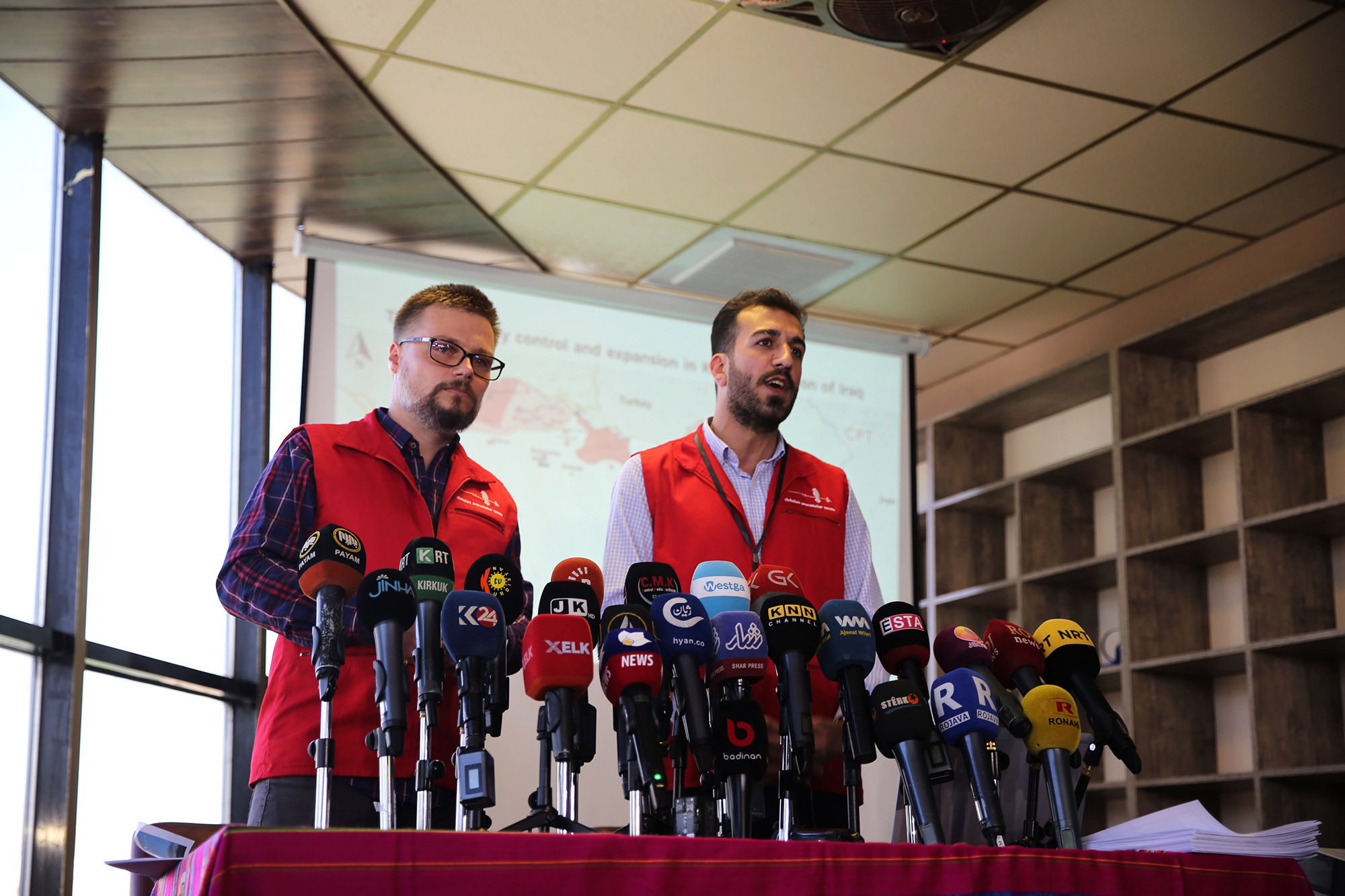 Iraqi Kurdistan: On June 3, CPT – IK held a press conference in Kurdish and English about the Turkish military operation "Claw Lightning." CPT team members Lukasz (pictured left) and Kamaran (right), spoke to the media about the environmental, economic and civilian impact of the operation in Iraqi Kurdistan.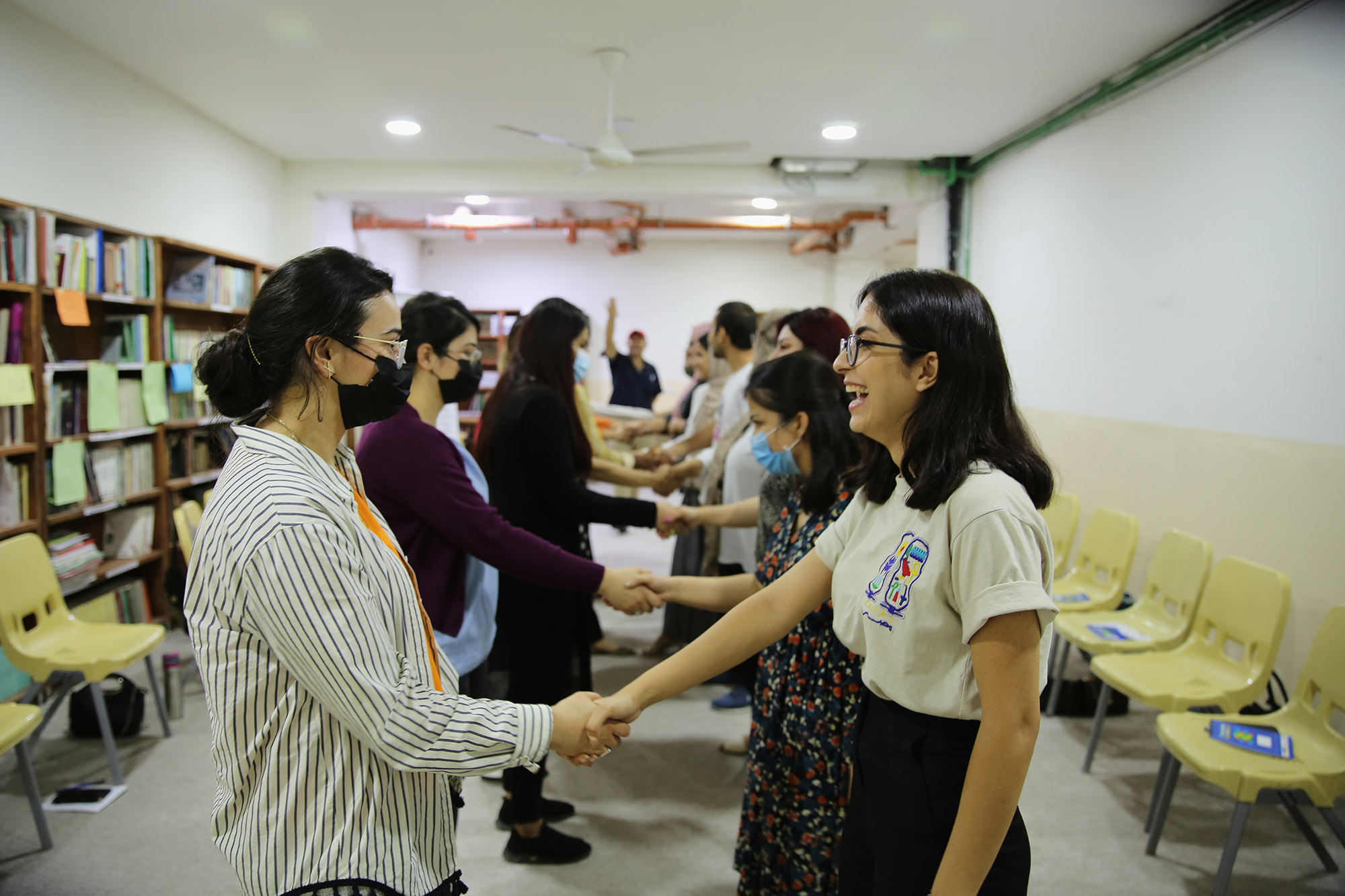 Iraqi Kurdistan: On August 27 and 28, CPT – IK led a Nonviolence workshop for 20 participants who are part of the "Together We Can Make Peace" project. CPT shared nonviolent methods on how to achieve peace and encourage social cohesion.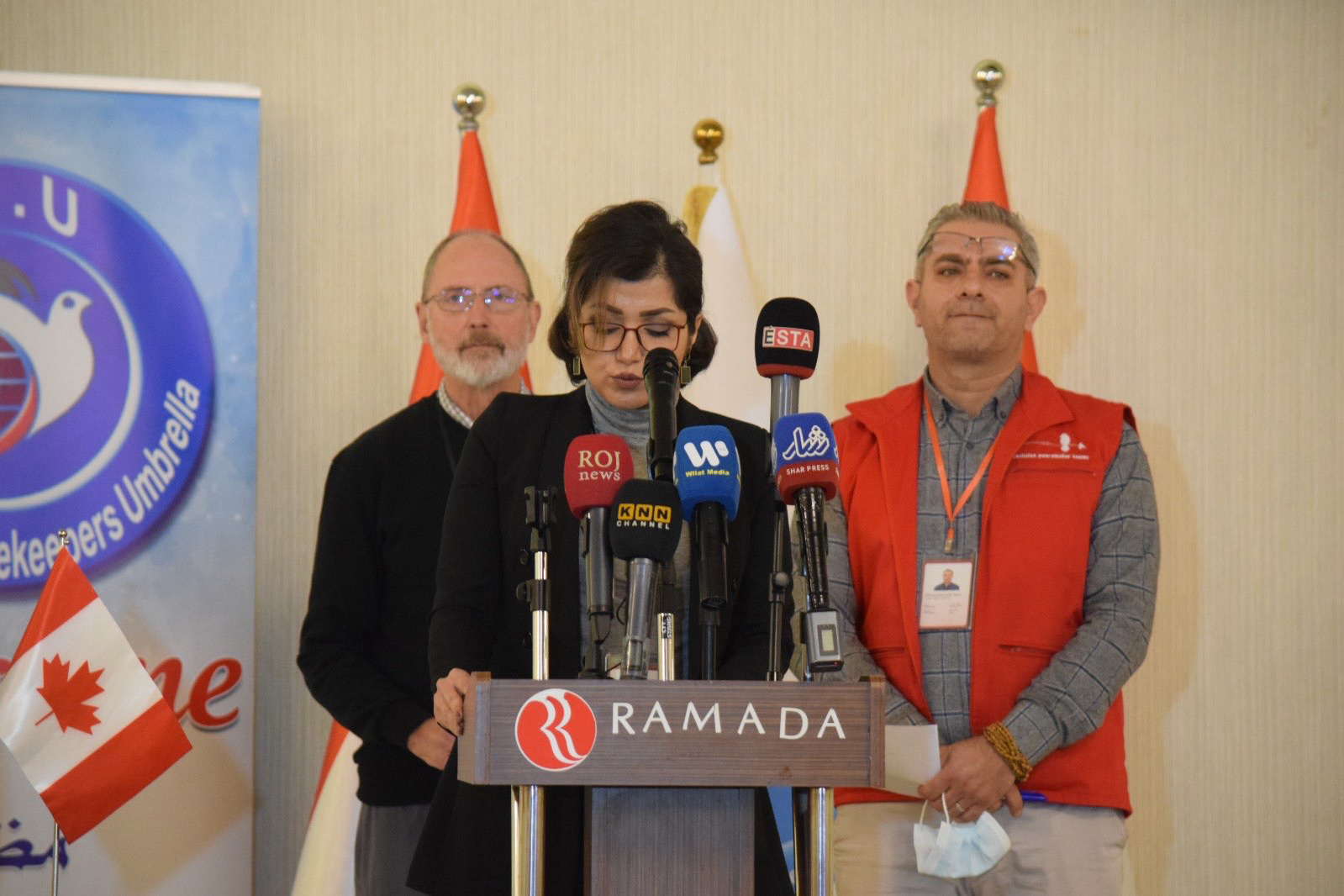 Iraqi Kurdistan: On 10 December, CPT participated in a conference organized by International Peacekeepers Umbrella (IPU). The event honored Badinan prisoners, their families, and their volunteer lawyers. CPT – IK were invited to deliver a speech, which was read by Runak Radha (pictured here at the podium), accompanied by fellow CPTers Weldon Nisly (left) and Mohammed Salah (right). The team awarded 13 volunteer lawyers who have worked tirelessly over the last 16 months for the liberation of the Badinan prisoners.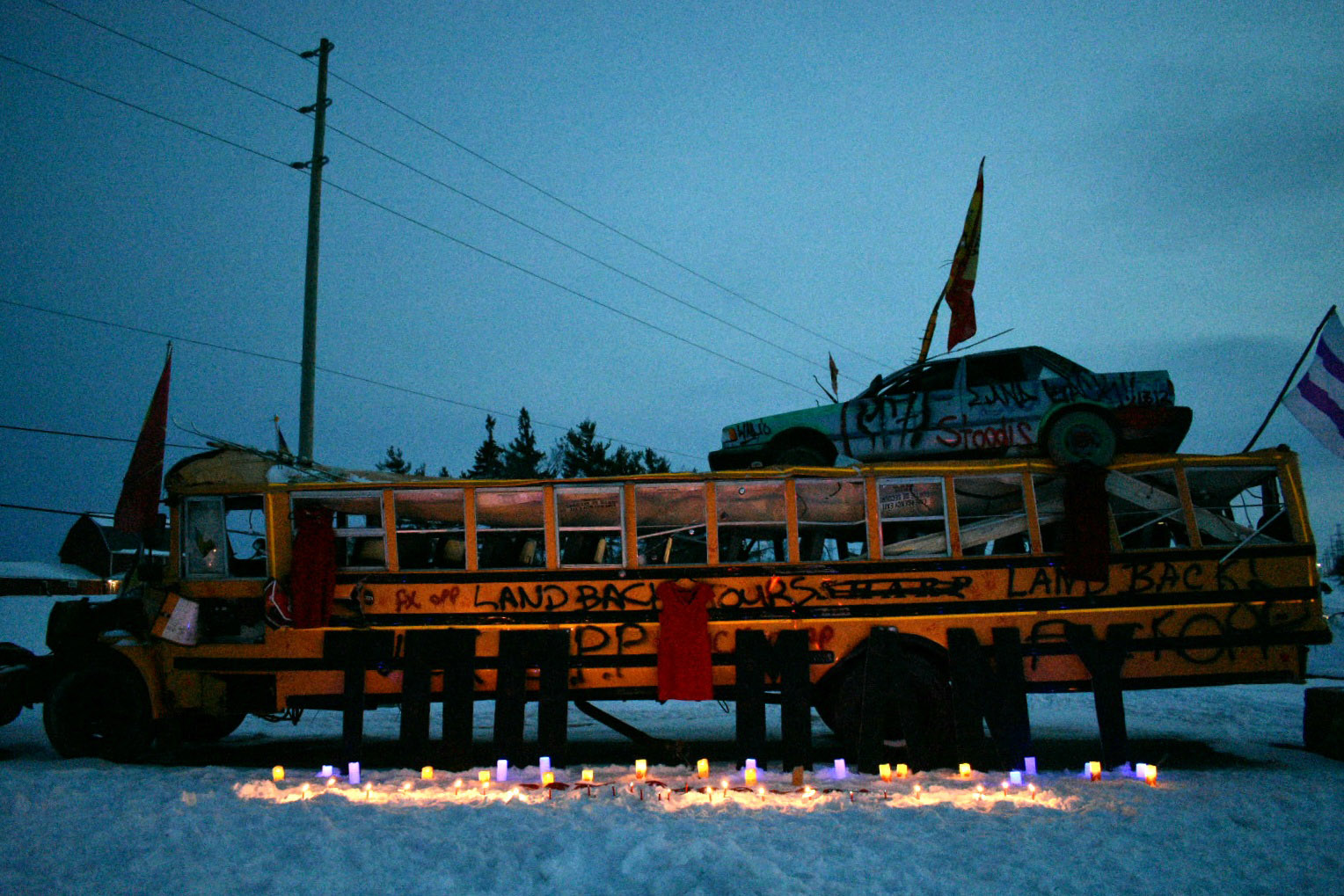 Turtle Island Solidarity Network: On February 14, Land Defenders and their supporters gathered at Land Back Lane to hold a vigil for murdered and missing Indigenous women.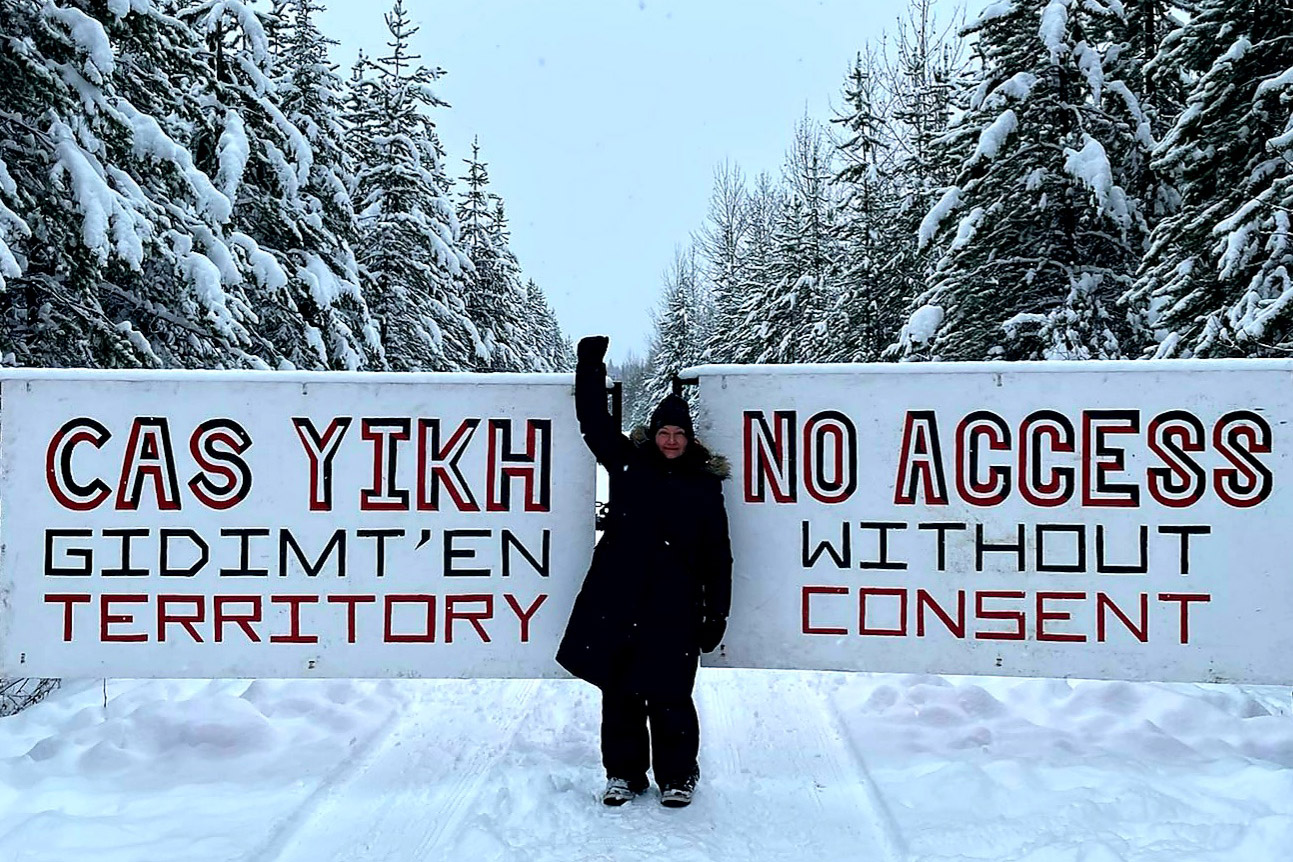 Turtle Island Solidarity Network: CPT Canada Coordinator stands at the entrance to Coyote Camp in Wet'suwet'en Territory. CPT stands unequivocally with the Wet'suwet'en Land Defenders, and we demand CoastalGas Link and the RCMP get off the land.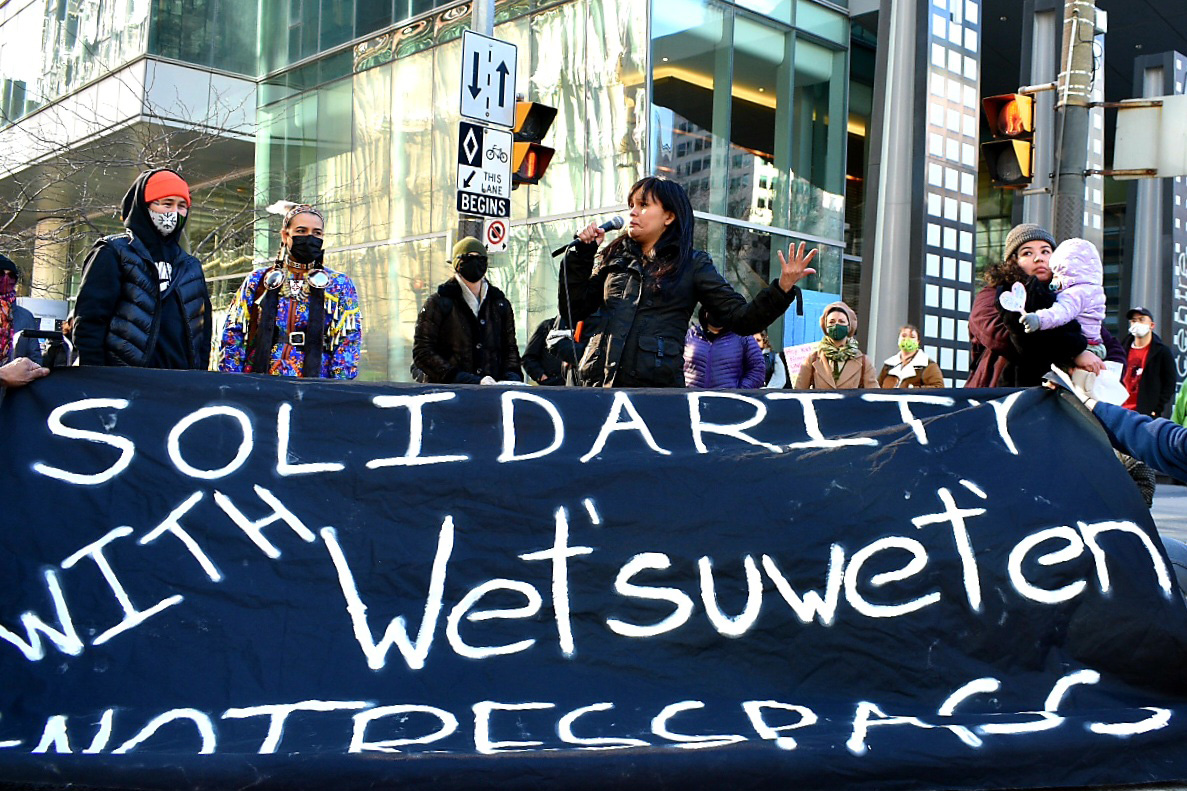 Turtle Island Solidarity Network: In November, Wet'suwet'en Land Defender, Eve Saint, spoke at a rally in Toronto. Hundreds of people gathered to protest the RCMP invasion of Wet'suwet'en and the violent arrest of over 30 people.
Aegean Migrant Solidarity: In September 2020 Moria camp burned down. Six young men – all Afghan, all teenagers, mostly children – were made scapegoats for the fire. This demonstrated the failures of Greek and EU policy on migration – policies which turned Moria camp into a ghetto, containing Lesvos island's second highest population. In 2021, their trials began in Chios island. The CPT – AMS team joined their partners to demand that the boys receive a fair trial. As they were led from court, the team chanted 'Azadi' ('freedom' in Farsi). Despite the justice system's best efforts, the boys were not tried in the dark and they were not alone.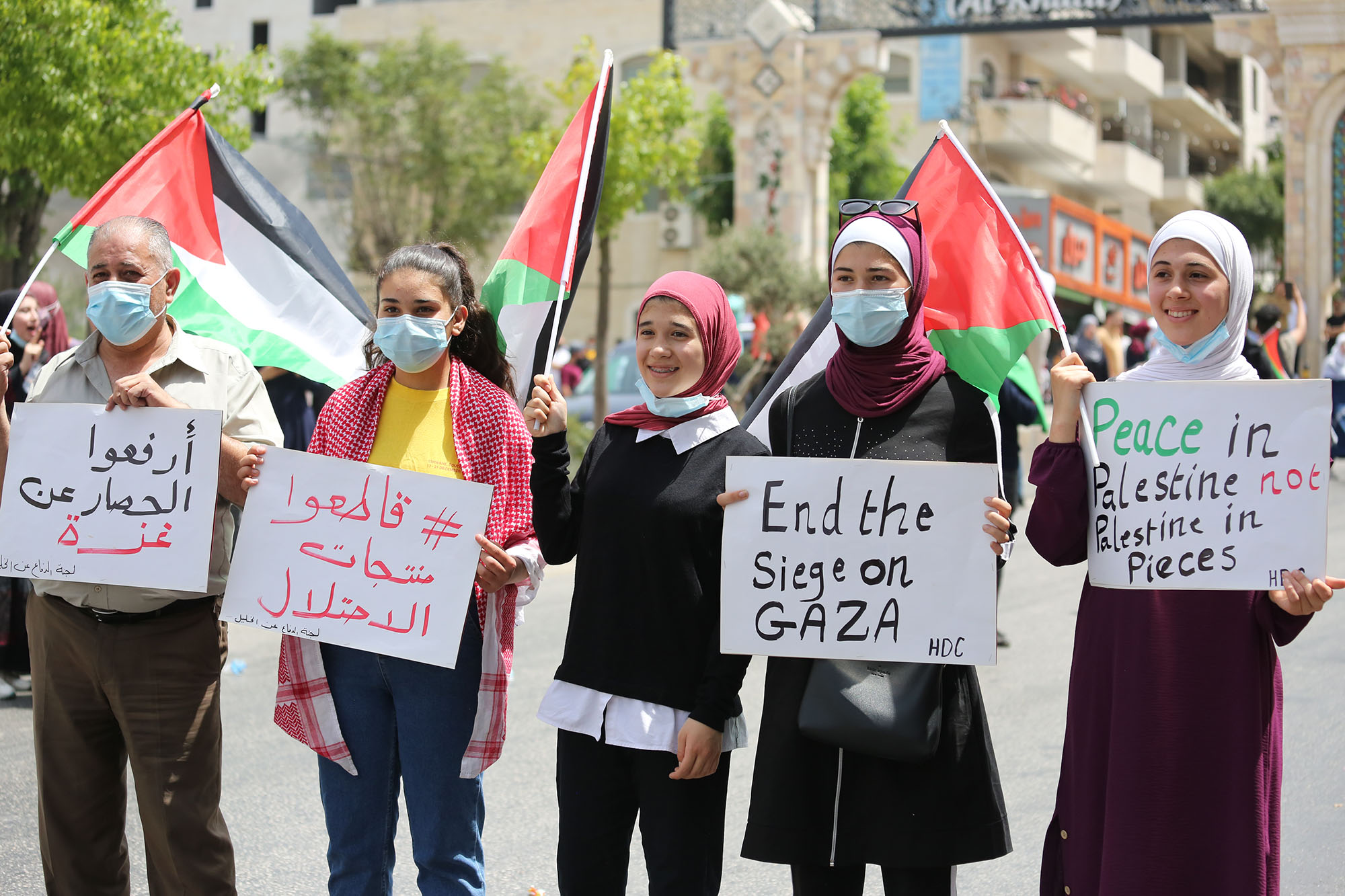 Palestine: On May 6, the Israeli Supreme Court decided to evict seven Palestinian families from their homes in the Sheikh Jarrah neighborhood of Jerusalem, which led to the disastrous 11-day war in Gaza, resulting in the martyrdom of 253 people, including 66 children. Palestinians and allies around the world demonstrated their support for the people of Jerusalem and Gaza and rejected the aggression against the Palestinian people.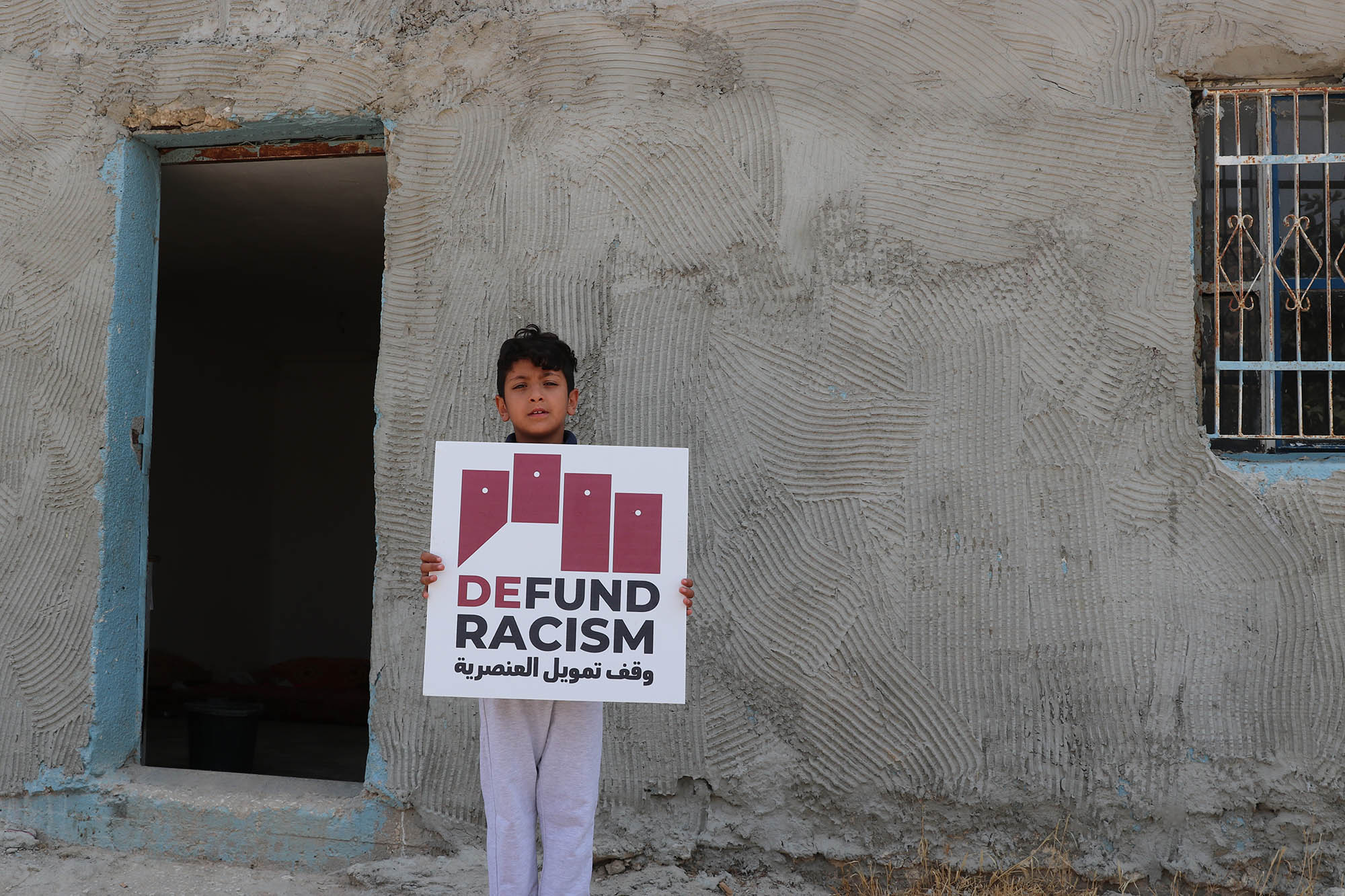 Palestine: In 2021, the CPT – Palestine team joined the Defund Racism Campaign, a Palestinian-led movement to stop the systematic exploitation of US-based charities and their financing of apartheid and Palestinian displacement. Funding for illegal Israeli settler organizations that contribute to the violence and ethnic cleansing against Palestinians must be stopped.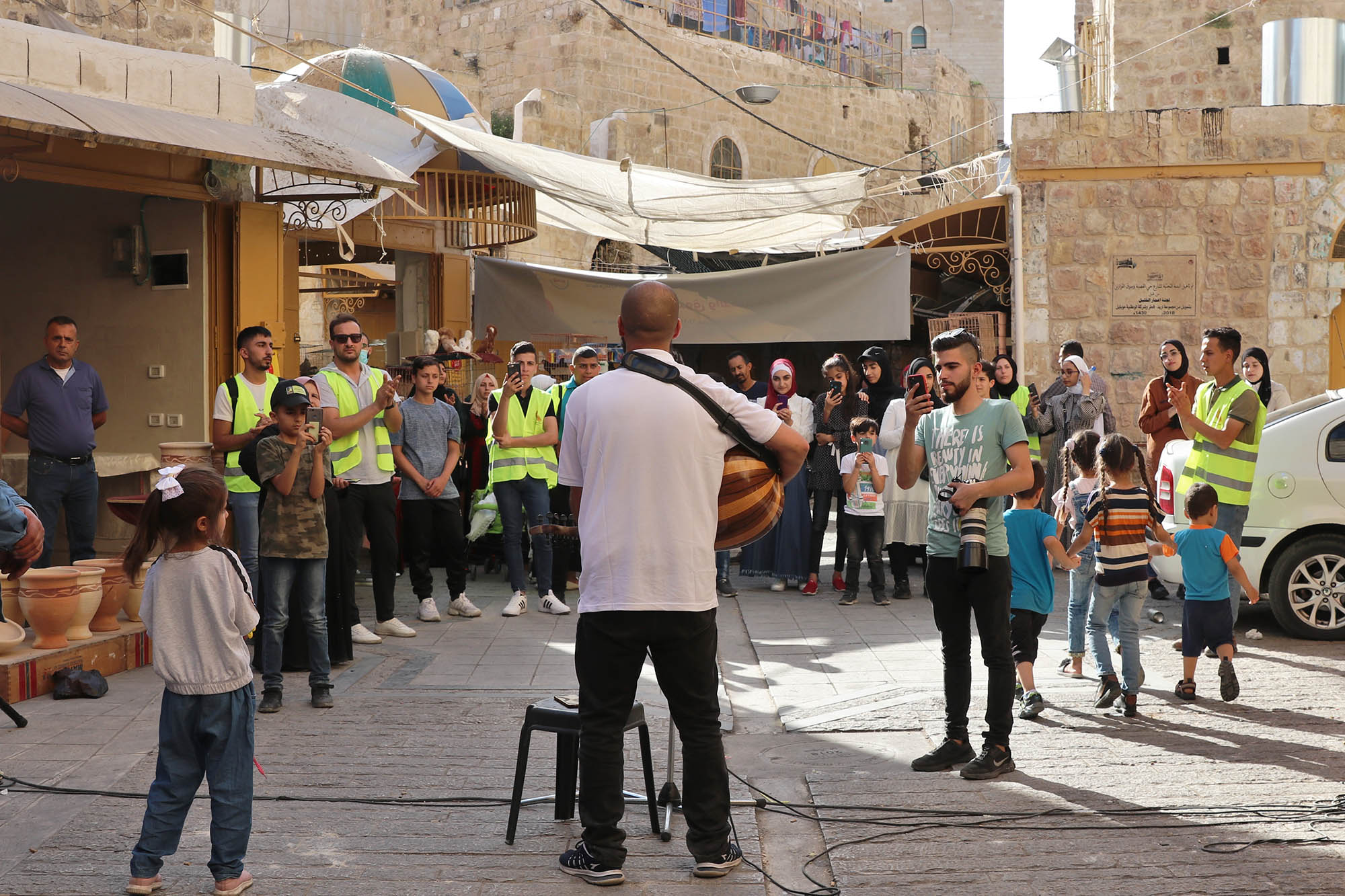 Palestine: "We're not moving from here," responded the Palestinian community to the invasion of the Old City by the Israeli army and a group of settlers. This incursion into Hebron's marketplace happens every Saturday. On this particular day, the Israeli soldiers and settlers saw the people's insistence to carry out a legacy music concert, and they withdrew without completing their tour for the first time in eight years.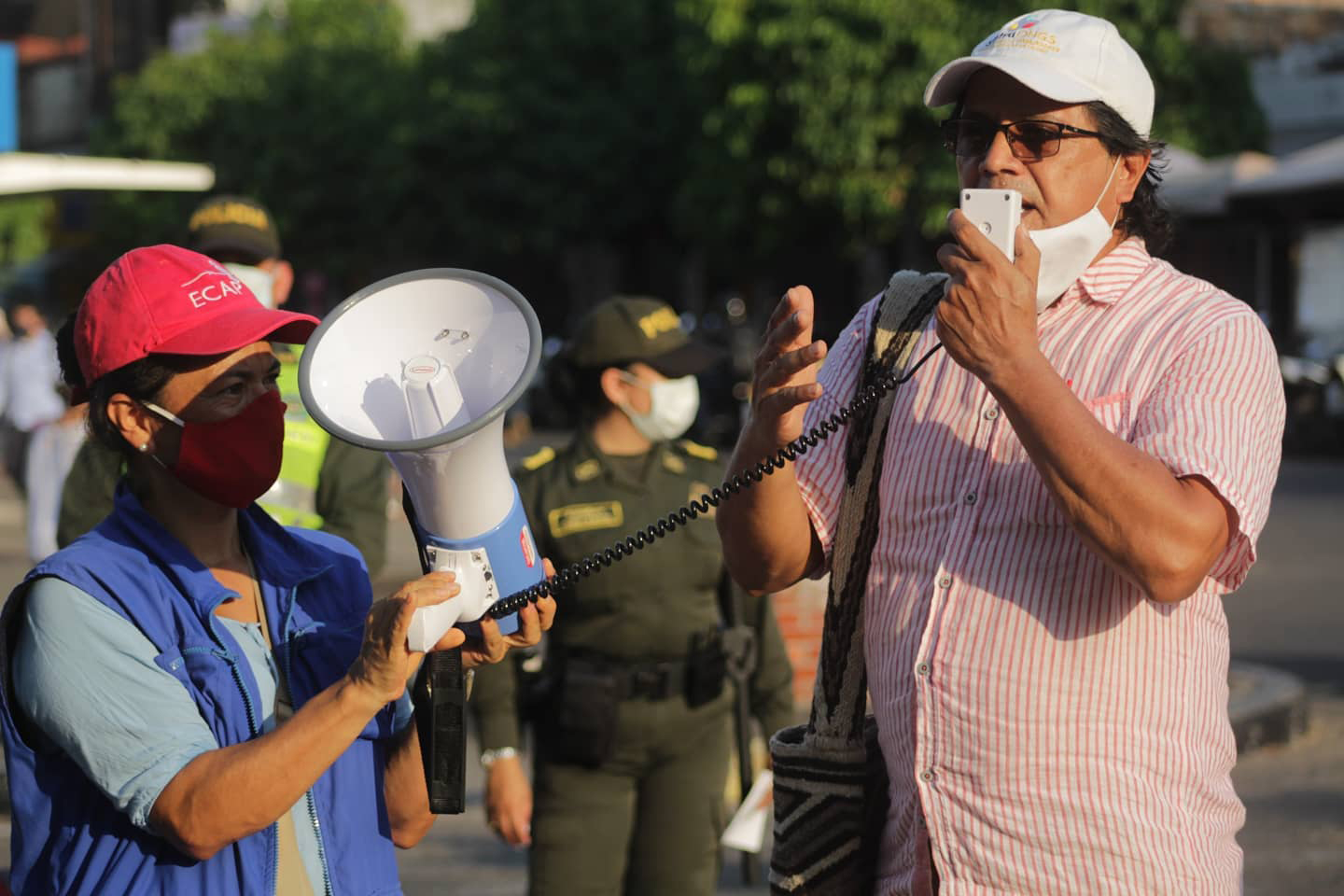 Colombia: In March, Colombians gathered to speak out against police and military brutality. Thousands of people took to the streets to denounce the disproportionate use of force by police and military forces, who systematically violate human rights. Our CPT Program Director, Milena Rincon, is pictured here, holding a microphone to help amplify the voice of Jairo Acevedo, Coordinator of the regional human rights forum, ESPACIO.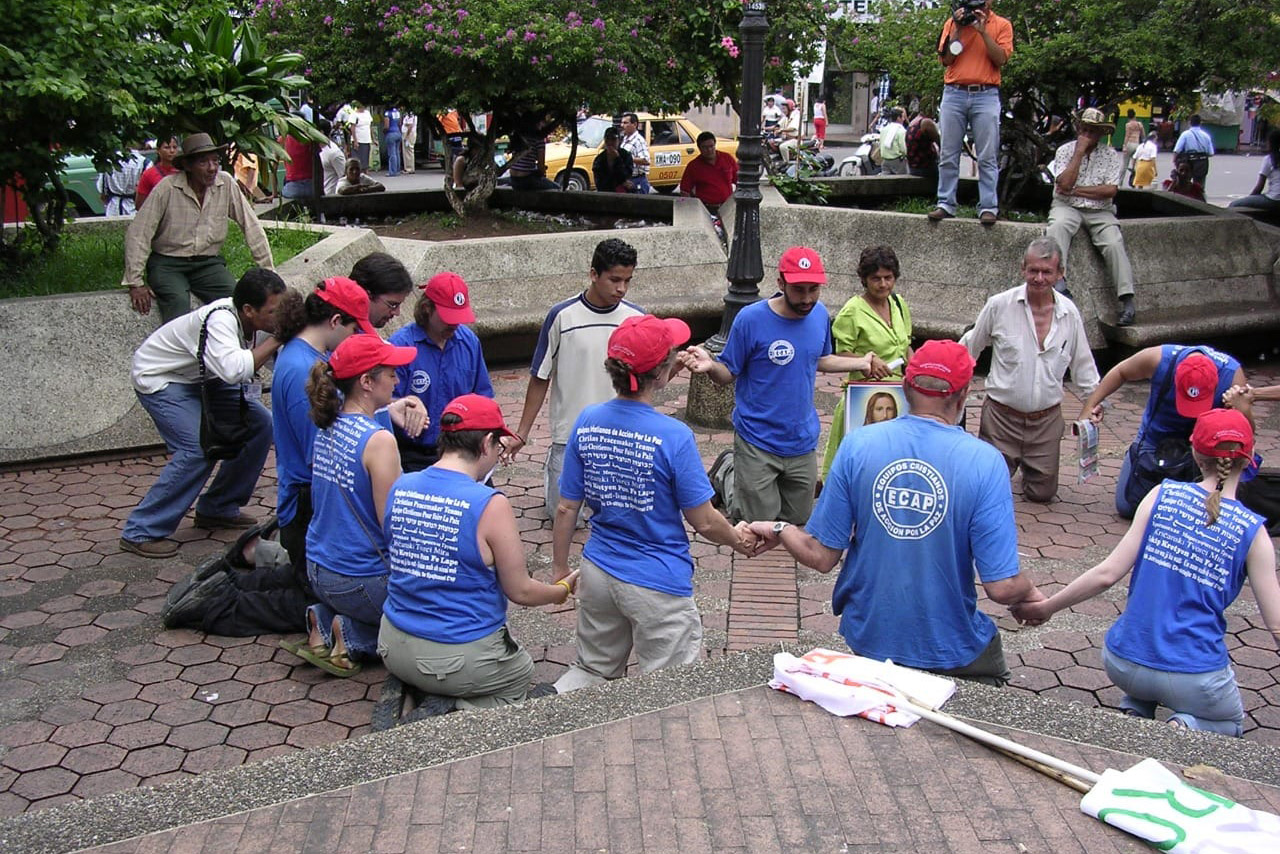 Colombia: In 2021, CPT – Colombia celebrated 20 years of groundwork supporting Colombian activists nonviolently resisting oppression. To mark this anniversary, the team have been sharing photos from the last two decades, including this one. Pictured are CPTers and delegates taking part in an action in Barrancabermeja.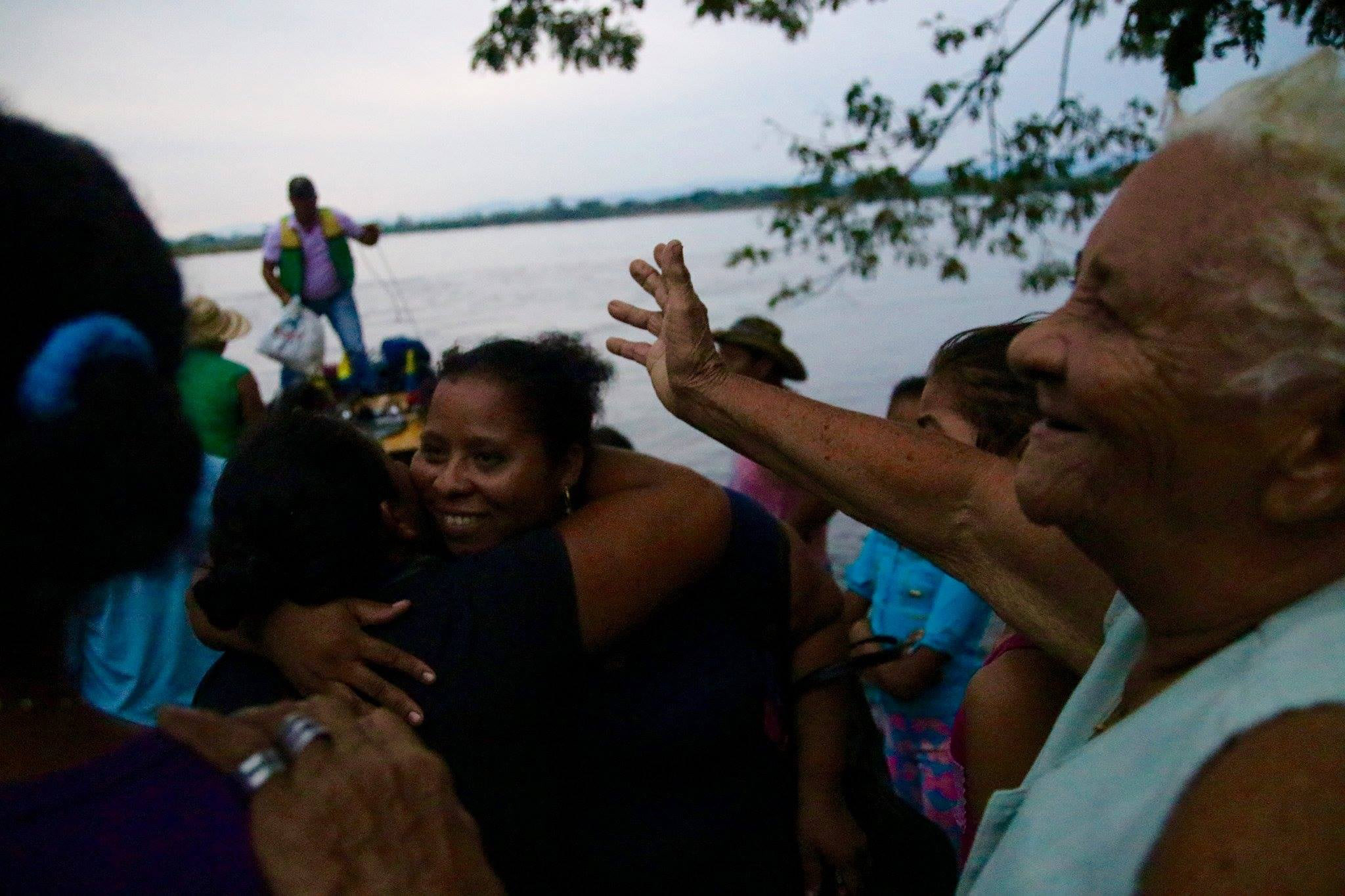 Colombia: On April 23, partners and friends in the El Guayabo community celebrated being found innocent by the criminal court after a five year legal battle centering around the land process. CPT – Colombia has accompanied the community for almost a decade and waited with the community for this important decision.